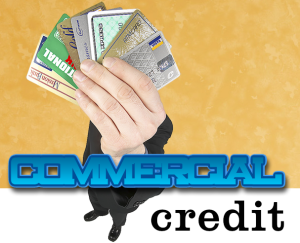 Most of the national credit bureaus have a commercial credit database, in addition to their consumer database. While Dunn and Bradstreet is commonly thought of as the main commercial credit repository, Equifax and Experian are major players in the space. Lexis-Nexis also has a large presence in this area and is an approved repository for small business loans.
In addition, if you offer SOP 50 57 loans through the Small Business Administration (SBA) you are required to report to the credit bureaus. The Small Business Administration recently posted this update to SOP 50 57 servicing and liquidation requirements:
"In accordance with the Debt Collection Improvement Act of 1996, Lenders are required to report information to the appropriate credit reporting agencies whenever they extend credit via an SBA loan. Thereafter, they should continue to routinely report information concerning servicing, liquidation, and charge-off activities throughout the life-cycle of the loan. (See Chapter 26 for more information regarding credit reporting requirements for loans in charge-off status.)"
http://archive.constantcontact.com/fs191/1102418459773/archive/1113361876171.html
Datalinx can assist you with reporting these and other commercial credit accounts to the credit reporting agencies. Please contact us at (425) 780-4530 or by email at support@datalinxllc.com for more information and to get started on reporting your commercial credit.