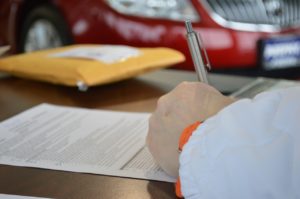 Below are the steps to follow to report evictions, skips, and judgements to the credit bureaus. As a credit reporting software service, Datalinx can help you navigate this process and ensure your data is reported accurately and timely with each of the major credit bureaus. Please contact us if you have any questions regarding the steps outlined below.
STEP 1 – DATA FURNISHER SETUP
Work with your Datalinx representative to complete the following requirements for identity verification:
Proof Of Identity (one copy of a valid* form of identification for property owner or manager)
Proof Of Ownership (one copy of an acceptable* form of documentation supporting proof of ownership for each property to be rented)
Proof Of Contract (one copy of standard rental contract used by Property Owner and/or Manager)
Authorization To Report (signed Service and Support Agreement with Datalinx)
*Work with your Datalinx representative to determine valid and/or acceptable forms of documentation
STEP 2 – REVIEW PROPERTY MANAGEMENT REPORTING PACKAGE
Review the Property Management Reporting Package to ensure that you understand the requirements and can provide the data necessary to report evictions. If you have any questions regarding the package please contact your Datalinx representative or email the support alias at support@datalinxllc.com.
STEP 3 – TEST AND FINAL APPROVAL TO REPORT EVICTIONS
Assemble your input file using the File Layout Template tab in the Property Management Reporting package. Please ensure all necessary fields are populated as it is expected that your data be sent in this format for all future transmissions.
Submit your initial test file using the connectivity path established by your Datalinx representative. This will ensure secure transmission of your data to the Datalinx servers.
Once received, Datalinx will perform a series of tests to validate the accuracy and adherence to all defined rental data requirements. If the data meets the requirements, you will be approved to begin reporting your rental data in our production environment. If concerns or issues are present your Datalinx representative will work with you to resolve them.
Please contact your Datalinx representative or the support team (support@datalinxllc.com) with any questions or concerns.